Pawel Szewczyk is our Project Lead Manager. He coordinates and oversees all the WLCF projects from our Leeds office. Originally from Poland, he has been an integral member of the company for nearly 3 years, having joined the team in March 2014. Originally hired as a Project Coordinator, Pawel soon became a Project Lead Manager, and today we don't know what we'd do without him!
Pawel takes the lead on many WLCF issues, trains developers, organises tasks, coordinates teams and answers the many, many questions he receives each day. He is a technical wizard, a WordPress expert, and a fount of knowledge on all things database-related. He offers support to and shares knowledge with his colleagues on a daily basis.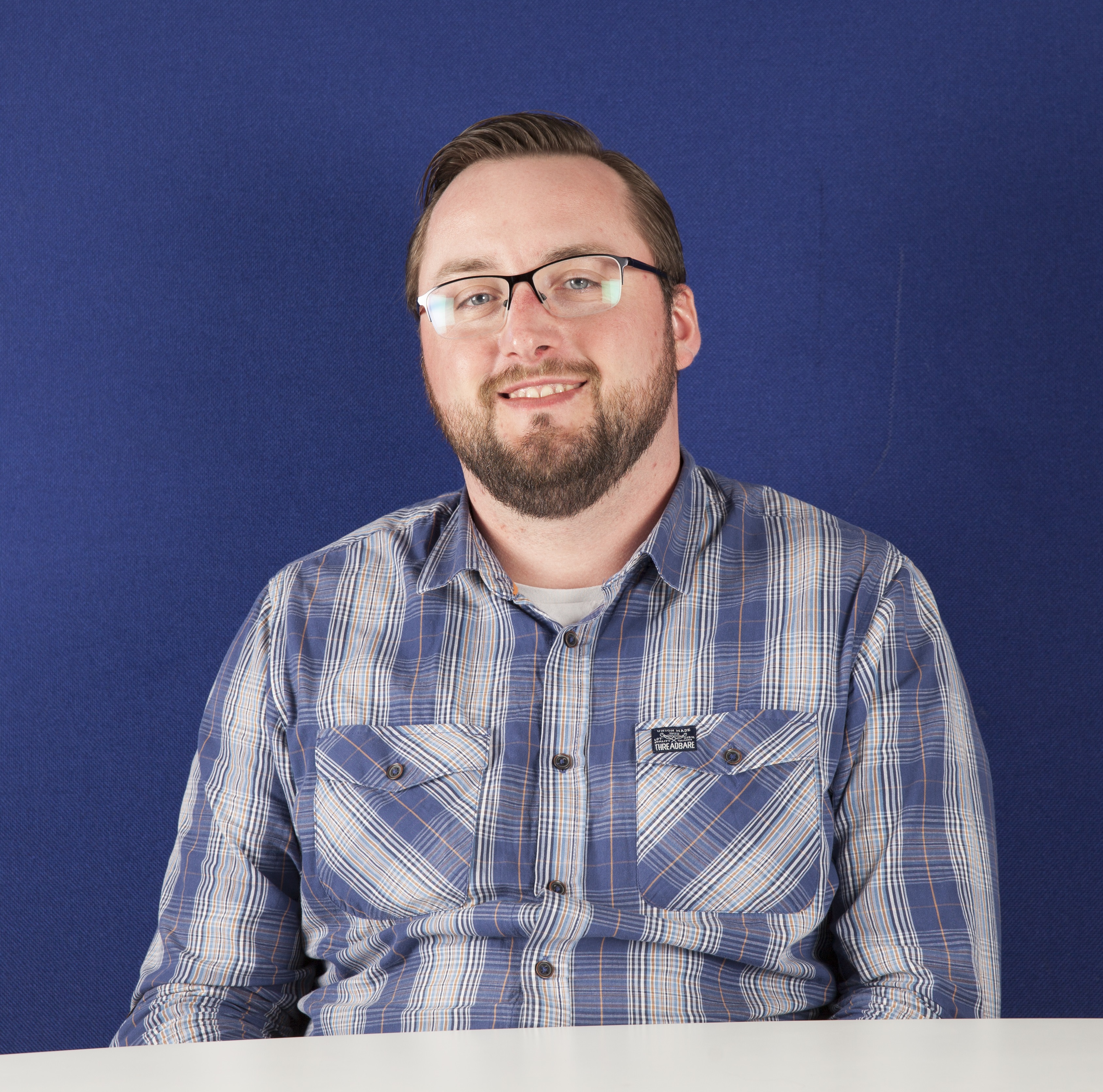 We asked him about his WLCF experience so far, to find out more.
Pawel, thank you for taking time out of your busy day to talk to us. Tell us a bit about yourself; where you're from, your previous experience and why you first applied to work at WLCF.
Hi, my name is Pawel, I have been living in Yorkshire for the past 10 years, where I have had plenty of opportunities to work on different IT and web development projects. Many years ago, as a young enthusiast, I started working as a developer with various Content Management applications, then I moved into the e-commerce world to then end up here, in the financial technology Industry.
I applied for the Project Coordinator role about three years ago, when I was looking for a new challenge in my life, and I was fast tracked to become Project Lead Manager, the position I hold today. I have over six years of experience working hands-on for projects and supporting small-medium businesses with launching their applications. I've learnt that no idea is too small or too big as long as it is logical!
What does your role at WLCF entail?
My role as a Project Lead Manager is to make sure that we have got a great team with the relevant skills to support the project needs, in order to provide and maintain proactive and effective communication with the client; translate their ideas; and break them down into tasks which are easy for developers to understand.
I support the more complex third-party software integration, and am the first point of contact for all technical queries. I also provide support across the team, help with the recruitment process, and collaborate with colleagues to create the training materials for our Crowdfunding Training Academy. My days get pretty busy!
What's the best bit about your job?
It's hard to choose, but one of the best things is the fact that I can work with interesting people from around the world on a daily basis. I feel passionate about people coming together to share ideas, inspire each other and drive the business forward.
How would you describe the WLCF team? Who does it include, and what do they do?
We are a multicultural team of highly-motivated, passionate and hard-working individuals. We work incredibly well together as a team because we focus on supporting each other.
What's it like working with a team based all over the world?
It is great – but you need to get your head around the different time zones! Sometimes it can be a bit challenging to collaborate with an international team with members in Australia, El Salvador, Guatemala, the USA, Canada, Russia, Ukraine, Armenia and Philippines. But with a bit of common sense it all comes together well.
What is the most challenging aspect of your job?
I am motivated by challenge so luckily for me, there are many challenges attached to my role. I need to be ready to expect the unexpected. The biggest challenge is that I need to constantly adapt my own style to suit the needs of the project I am working on. One size doesn't fit all, but that is what I'm here for.
How do you think the FinTech field has changed since you started working for WLCF?
It has changed a lot in terms of innovation, regulation and the number of start-ups that are trying to succeed within the crowdfunding world. The government incentives in the UK for increasing the tax efficient investing up to £15,240 a year for Innovative Finance ISA account does support the growth of this industry by encouraging individual lenders to support local SMEs. The variety of crowdfunding business types, such as equity, donation and reward, peer-to-business and peer-to-consumer makes this industry quite appealing. There has been a lot of positive change, but there is still room to grow and a lot of people waiting to jump on the bandwagon.
What do you think the future holds for WLCF?
I believe that the future holds further industry growth, which means there will be many more, new challenges for me and the rest of our team. This will involve launching new projects, as well as supporting the existing ones, and I'm really looking forward to it.
Visit our homepage to watch a video featuring Pawel and other members of the team, as they explain what their roles involve.