We are thrilled to announce that White Label Crowdfunding Ltd has been shortlisted for the prestigious "Peer to Peer Software Provider of the Year 2023" award, for the second year running, having last year scooped the award!
These accolades, hosted by Peer to Peer Finance News, recognize excellence and innovation in the peer-to-peer lending industry. It's an honour to be among the finalists, and we couldn't be prouder of our incredible team's hard work and dedication.
The winners will be revealed at a glamorous awards ceremony on December 12th at The Hurlingham Club in London.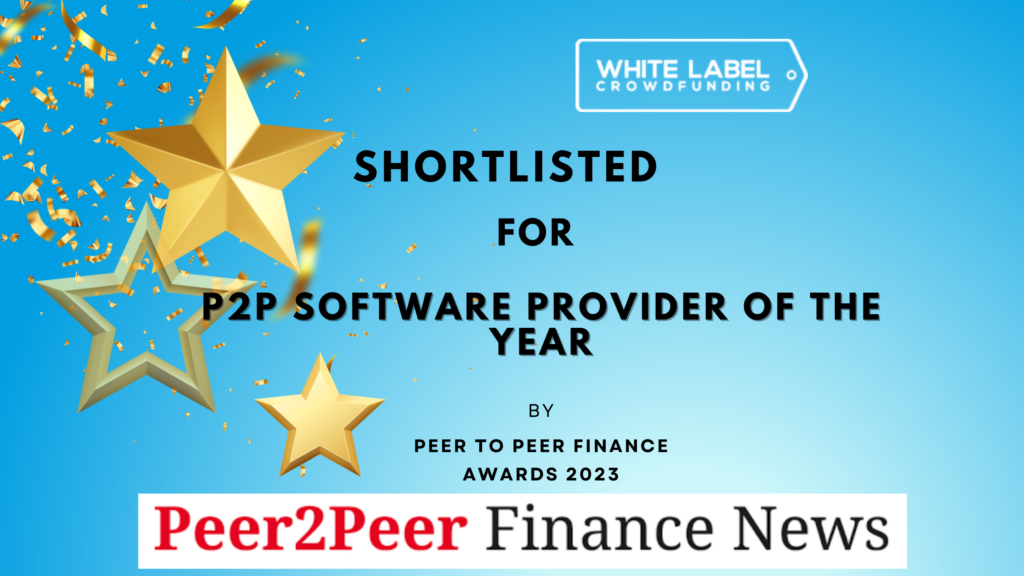 Our CEO, Dan Rajkumar, had this to say about the nomination: "Being shortlisted for the 'Peer to Peer Software Provider of the Year' award is a testament to the passion and expertise of our team at WLCF. We are committed to pushing the boundaries of technology in the peer-to-peer lending space, and ensuring our technology helps our clients easily and efficiently navigate and meet their compliance requirements, and this recognition motivates us to keep innovating."
We would like to extend our heartfelt thanks to our clients, partners, and supporters who have been an integral part of our journey. Your trust and collaboration have driven us to this remarkable achievement.
Stay tuned for updates on the awards ceremony and, of course, the winner's announcement. Let's keep our fingers crossed!