Last week, WLCF was at the fifth annual Silicon Valley FinTech and Crowdfunding Conference. Michael Darnaud, who is based in our San Francisco office, attended the event, which was held over two days at the Santa Clara Convention Center in California.
The yearly event brings together key players in the FinTech and crowdfunding spheres. This year, the attendees saw speakers from companies such as FundAmerica and Computershare take to the stage, alongside lawyers and attorneys, to discuss new methods of finance, the corresponding legal considerations and the various international initiatives involved in the evolution of new finance.
"It was an incredibly interesting event to be part of. I felt privileged to be there, to hear opinions from industry experts first-hand, and to see the knowledge and passion demonstrated by all those who spoke."
Michael Darnaud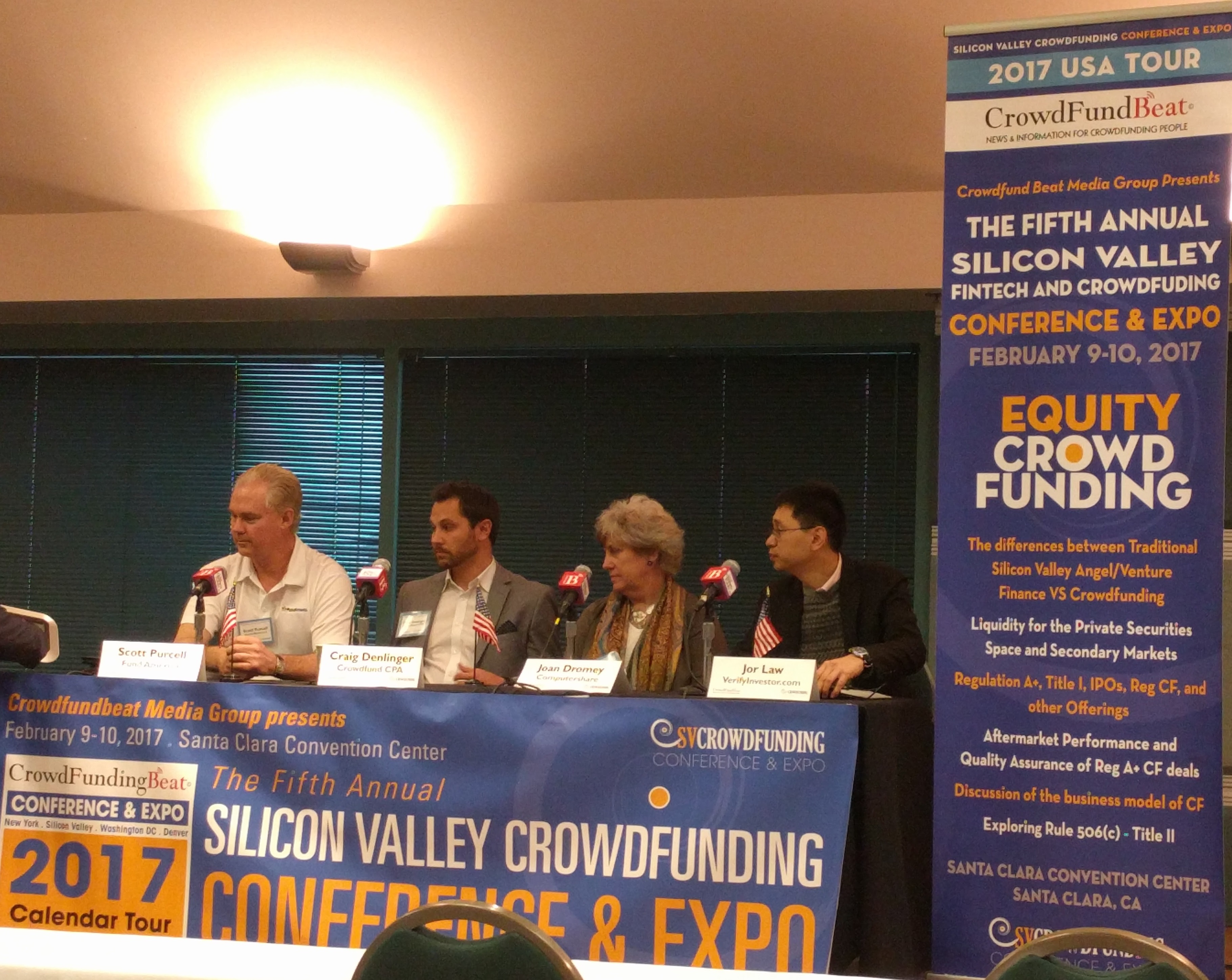 Joan Dromey, Senior Product Manager (Private Markets) at Computershare, spoke of the challenges of responding to investor or employees needs while growing a business, as well as the details of capital structure and company control that should be considered. Computershare has recently been confirmed as a sponsor of the upcoming FinTech North event that we are co-hosting in April this year.
Gene Massey, CEO of MediaShares, spoke of Facebook advertising techniques and leveraged email marketing; while lawyer Brian Korn commented on potential legal changes. Several of the law firms involved discussed key provisions of the JOBS Act. Royse Law reported that Regulation A+ became effective in June 2015, and that since then, 171 offerings have been filed and have so far raised $238 million.
The event reflects the importance of both FinTech and crowdfunding in the world of new finance, and is one of the ever-increasing number of events in the alternative finance calendar that take place worldwide.