White Label Crowdfunding was proud to speak at the Fintech Congress in Warsaw last Thursday. We were introduced to Marcin Czugan by Ewa Veenendaal-Rawicz from the Department for International Trade (DIT) in Warsaw who connected with us, inviting to the event.
It was great to hear about development in the industry such as the introduction of the code-of-conduct which brings best-practice for firms looking to operate crowdfunding platforms.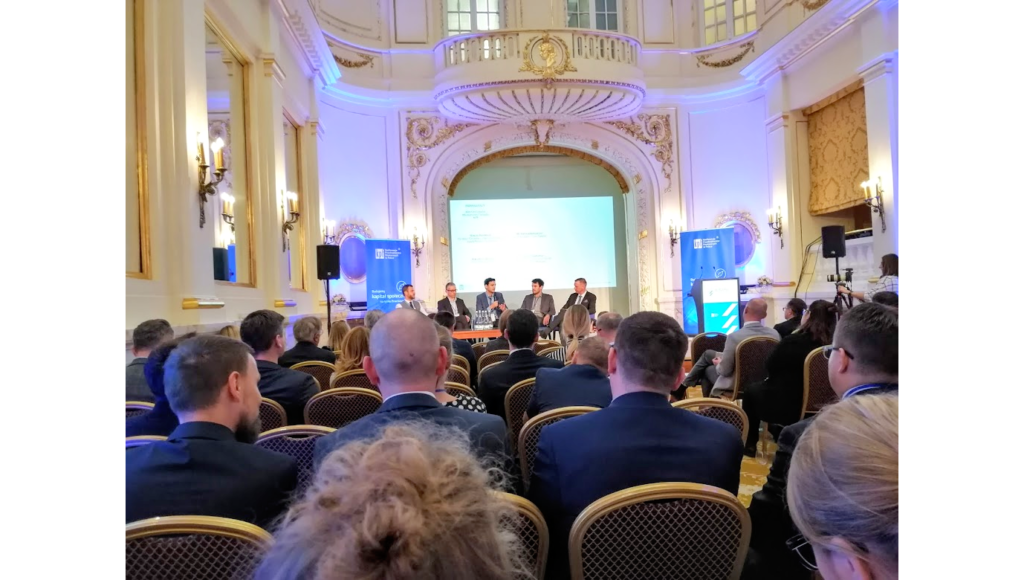 The strong links with Poland made the trip efficient and easy because we were able to fly directly from Leeds Bradford and return into Doncaster Sheffield airport on Friday.
I was pleased to see developments in Poland, with it being my native country. I can see how this industry is developing to help many small businesses to access alternative funding, while simultaneously generating a return for investors.

Our Managing Director Daniel Rajkumar took part in a panel discussing how we are leading from the front in terms of Fintech innovation in the UK and this was very well received.

It was also interesting to see and realise that by coming from the UK which is a leading country in terms of Fintech innovation and regulation as well as the Open Banking standards, many individuals, as well as companies, were looking up to us as leaders of the market they would want to operate in.   
It was great to network with other Fintech entrepreneurs like Arkadiusz Regiec, CEO of Beesfund and with experienced professionals like Jacek Wisniewski.

Although this was not a part of the agenda, we were not allowed to leave unless we would share our level of understanding on what is actually happening with Brexit, this was the moment where we have found a lot of keen listeners on this complex matter. Daniel's view was that we are likely to have another 2 years of negotiating before any decisions are made.

Despite the 3rd edition of the Fintech Conference which brings a lot of interesting delegates together, we have quickly realised that this sector is still waiting to be properly regulated by either the Polish government itself or EU regulations which would make the sector much easier to work with.

The good news is that both the Polish Government and EU Government are already working hard to prepare the necessary regulations and it will provide a much-needed framework.

We are really pleased that we were able to create a presence for this innovative and upcoming sector in Poland and we are interested to hear to the updates coming from the regulator.

We are excited about what the future holds for Fintech in Poland and look forward to coming back to participate in this event again next year.