This year's FinTech North is approaching – there are now just four weeks to go until the second edition of the annual event which brings together high-profile professionals who are experts in the industry. We are excited to announce two more confirmed speakers joining the day's action-packed agenda: Karoli Hindriks and Stephen Kennedy.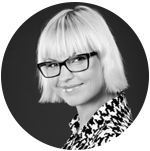 Estonian digital skills entrepreneur, Karoli Hindriks, is the founder and CEO of Jobbatical, a digital platform designed to connect globally-minded companies with individuals looking for their next opportunity abroad. The business concept is that talent is becoming more and more mobile, and that the ideal candidates for various roles are often just a short flight away. Her position as founder and CEO of this company makes Karoli well-placed to discuss the skills and resources available within the FinTech economy during her speech.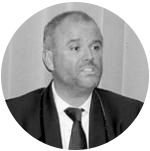 Harrogate big data innovator, Stephen Kennedy, has also been confirmed to join the line-up for the event that will be held at aql's Salem Chapel next month. Chief Executive of Magpie Technologies, Stephen has years of experience creating start-up businesses both in the UK and abroad. Magpie Technologies is a mobile-first provider of apps, digital services and smart tech to banks, insurance companies, telcos, mobile and travel retailers and travel money providers. The company uses big data to operate like an app store for businesses. Stephen's speech will look at the customer journey, from A to D – from analogue to digital.
Karoli and Stephen are the latest names to be added to an agenda of speakers that includes representations from the FCA, Nesta, Cambridge Centre for Alternative Finance and the Open Data Institute. Sponsors and partners who have pledge their support to the Leeds event include aql, Computershare, BJSS, FiNexus, Munroe K, Leeds City Region Enterprise Partnership, West Yorkshire Combined Authority, Manchester Metropolitan Univerrsity, Vocalink, Nostrum Group and Nesta's Open Up Challenge.
See the full agenda and list of speakers on the FinTech North website and sign up here.