We began our Translating Technological Terms series with a post about content management systems. Here, we continue it with an article about WordPress. The idea behind this miniseries is to help you understand some of the terms behind the mysterious technological tools that we employ to create and launch your platforms.
We think it is important that our clients and the users of WLCF-created platforms know how they work, so that they can get the most out of them. We encourage you all to see behind the scenes and work out how you can use the platform in the most effective way for you and your business.
Our worldwide team of technological experts are constantly on the lookout for new ways to improve the services we offer, and we are continually seeking new ways to share our knowledge with our clients and help them to succeed.
In this post in our Translating Technological Terms series, we take a closer look at WordPress.
WordPress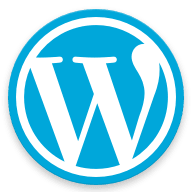 According to www.wordpress.org, "WordPress is open source software you can use to create a beautiful website, blog, or app." Feel free to refer back to our Translating Technological Terms: Open Source blog post to refresh your memory on what the term "open source" means and the flexibility it allows.
WordPress was launched in 2003, and in the last decade and a half, has grown to become "the largest self-hosted blogging tool in the world, used on millions of sites and seen by tens of millions of people every day."
WordPress enables users to create, customise and maintain a blog or website that is individual, personalised, well-protected, SEO-friendly, accessible and responsive. Put like that, what more could you really ask for?
Let's take a closer look at what WordPress offers.
Creating a site from scratch begins with finding a hosting solution and installing WordPress. The process then evolves, depending on the requirements, needs and demands of the platform in question.
The customisation option with WordPress means that bespoke designs that match a company's brand can be implemented. To do this, our team works with our designer or yours, to establish a colour scheme, logo and brand identity, before collaborating with expert developers who apply the design to the site.
The development team choose from the 45,000 plugins on offer to determine which ones should be employed to best suit the needs of your platform. Do you need a contact form? An interactive gallery? A payment system? A website available in multiple languages? Chances are, whatever your requirements, there's a plugin that suits them.
One of the key elements of launching a website is of course the creation and uploading of content. This is something we can advise and offer input with, or something that we can leave entirely up to you and your communications team, depending on your preferences. WordPress offers an intuitive content system that means pages and text can be easily inserted, edited, updated and maintained. This gives the company behind the website a great deal of autonomy, as it means they can change content as they see fit – whether this involves rewriting the whole About Us company page, or simply updating a deadline for job applications on a careers page.
WordPress keeps previous versions of the pages of your website, meaning that if you make a change and then decide you preferred the old edition, you can quickly restore it. The system also keeps track of the author, time and date of all edits made, for good measure.
The software behind WordPress is open source software, meaning that a team of WordPress experts are constantly reviewing and developing it. This means it is more secure, more up-to-date and more user-orientated.
This article touches just the surface of what WordPress has to offer, and gives you an idea of why we use it as the foundation of the platforms we build. If you would like to share your opinion, ask us more or find out about launching your own platform, we'd love to hear from you!