Open source… Content Management Systems… WordPress… Often we are quoted terms and names that we don't quite understand. What is open source software? What can you do with WordPress? How do content management systems work?
We have worked hard to create technology that is intuitive, easy to use and relevant. Our team of dedicated developers and designers is constantly on the lookout for new developments, fresh ideas, and innovative ways to improve the platforms we create.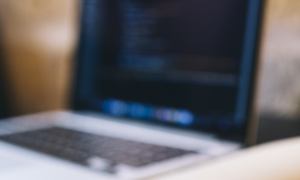 It is important that our clients understand what we mean when we talk about the technology and software we employ, and can get to grips with what it is and how it can be used. With this in mind, we are dedicating a mini blog series to just this. Here, we'll explain various processes to you, beginning with content management systems.
Content Management Systems
Regularly referred to as a CMS, a content management system is just that – a system for content management. They generally vary in style, design and to a certain extent, function. However, that said, they all fulfil main criteria: enabling users to input, edit, publish and maintain digital content. Let's take a look at some of the features included in most content management systems and the advantages they bring.
Company Autonomy
The control and independence that comes with using content management systems give companies autonomy, meaning they themselves can update their websites without having to wait for and rely on external firms. They can make changes as and when they choose; reduce site maintenance costs; and create a streamlined author process dictated by those who know most about the company: the employees.
Individual Responsibility
Each CMS can have numerous users. Each of these users can have different roles, responsibilities and permissions. This enables companies to assign different tasks and content areas to different members of the team. The Marketing Manager, for example, may be responsible for uploading press releases, while the Customer Service Representative takes charge of answering questions submitted by clients.
Intuitive Usability
Content management systems tend to prioritise usability. The idea is that users with limited technical knowledge can also work on the site. One of the features of most content management systems is the easy-to-use content section that is normally designed to work like Microsoft Word. Here, users can input text, modify styles and insert hyperlinks and images where relevant. More daring, knowledgeable users can often access the code too, should that be their preferred method of editing texts. A CMS also allows you to edit the structure of the site in question. The user can choose how pages are ordered, how sections are defined and, to put it simply, what goes where.
Automatic Filing
Arguably one of the best features about many content management systems is the history feature. Each page is saved as soon as it is created, and every time it is modified, this version is saved as new. This means a record is kept of all previous versions, alongside information detailing what changes were made, when, and by whom.
Efficient Workflows
A workflow functionality is available on some content management systems. It can be set up so that an editor can create a page, a manager is then automatically notified of its completion and the page in question can be reviewed. This reviewed page can then be sent to another team, such as the legal team, for a final check, before being automatically published. This automatic workflow process facilitates efficiency.
We've covered five of the best features of content management systems; features that we think give an insight into the advantages that a CMS can bring. Are there any elements of using a CMS that you would highlight? Let us know in the comments below!
Keep an eye out for the next post in our series, when we'll take a look at WordPress.