The University of Strathclyde has recently announced the launch of a new programme: a Master of Science (MSc) in FinTech. The course, scheduled to launch this September at the Glasgow-based university in Scotland, lasts one year, and covers various topics related to the ever-growing FinTech industry.
Reports state that no other universities in the UK offer a full course dedicated to the subject – yet. There are, however, courses and specialisations dedicated to FinTech within other degrees; UCL offers a FinTech sub-stream as part of their MSc in Entrepreneurship, for example.
The FinTech industry has found its place as a crucial element of the modern financial world. As such, educational institutions are catching up, and have begun to teach students the fundamentals in order to prepare them for a FinTech career. Until now, a lot of training has been internal, with individual companies recruiting candidates who show potential, and training then on the job.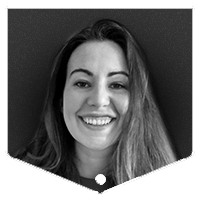 As our Human Resources Manager, Carlota Montoro, commented: "It is difficult at the moment to find the perfect candidate for this industry. Knowledge has been mostly created by doing, and that is how we go about building and training our pool of talent. Our team has created an internal academy, so that we can bring in talent from outside the industry and train them as they work."
There are several key skills that recruiters look for when hiring employees for the FinTech sphere. Problem solvers, team players and good communicators are sought after in the industry; as are those with an aptitude for adapting to changing priorities, working to tight deadlines and planning ahead.
"Obviously each role has different needs," Carlota continued. "However, as part of our culture and in keeping with the singularities of the industry, when we look for talent we need to make sure that all our employees have certain soft skills and competencies. The industry is constantly changing and evolving, so we look for people with a flexible mindset, who are not afraid of challenges or last-minute changes in direction. We also look for people who have proven before that they are eager to learn. It is also very important for us to evaluate a candidate's level of maths and finance in order to make the transition into this new industry easier."
FinTech is an exciting, challenging, innovative industry to be part of. New developments are announced all the time, and the ever-changing landscape of modern finance keeps everyone on their toes.
Read more about the new MSc on the University of Strathclyde website and check out our Careers page for new opportunities at WLCF.