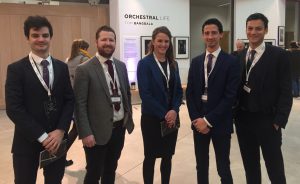 As we reported last month, WLCF was delighted to be shortlisted as one of the finalists for the Northern Stars Grand Final. Chosen from an initial 200 entries, we were very proud to be one of the final 20.
Last Thursday, five members of the team headed across to Manchester to attend the Grand Final event.
Northern Stars is the UK's most exciting pitch competition, designed to find and showcase the best tech start-ups in the region. Thursday's event saw an impressive line-up of companies, with focuses that ranged from education to banking to marketing.
Each of the finalists were invited to attend the event at Manchester's Stoller Hall, and to deliver a three-minute pitch to vie for one of the 10 prizes on offer. The participants took to the stage in alphabetical order, to deliver impressive, engaging, informative three-minute pitches about their companies.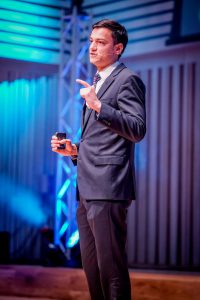 Representatives from companies spoke about their revolutionary educational apps, innovations that would change the FinTech world, and marketing optimisation game changers. Last but not least, at just before 7pm, our founder and CEO, Daniel Rajkumar, took to the stage. He explained to the packed auditorium and four attentive judges the White Label Crowdfunding story, explaining the company mission and history. A short question and answer session followed, during which Daniel answered queries about the WLCF business model and pricing structures.
Following Daniel's pitch, an inspiring keynote presentation from David Richards, CEO of Sheffield- and California-based software company, covered the challenges he has faced and overcome throughout his career.
After a tense wait while the judges deliberated, the winners of the 2017 Northern Stars Grand Final were announced. Unfortunately, our team were disappointed not to be named among the winning pitches. However, we are proud to have been listed among the 20 finalists, and to have been given the opportunity to pitch in the company of such impressive northern businesses.
"Promoting technology within the north of England is something we at WLCF feel very passionately about, and it is events like Northern Stars that promote such advancement. I am honoured to have been given the opportunity to pitch at the Grand Final." Daniel Rajkumar