Africa has recently been in focus in FinTech. It has been widely reported that the industry is expanding across various regions throughout the continent. A recent Disrupt Africa report cited over 300 FinTech startups active in Africa; April saw Johannesburg host the inaugural FinTech Academy Africa; and the Africa and Middle East Alternative Finance Benchmarking Report comprised the first comprehensive study of the sector in Africa and the Middle East.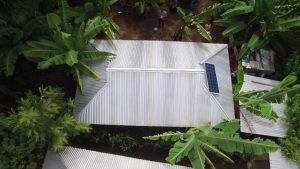 It therefore comes as no surprise that new initiatives, crowdfunding platforms and lending sites are starting to appear both in and focusing on Africa. One such project is TRINE, a Sweden-based company dedicated to securing access to clean energy for all. The platform enables individuals to invest in solar projects in Africa that combine people, planet and profit. One major impact of financing solar energy is the reduction of health issues caused by damaging energy sources; this is combined with offering investors the opportunity to earn a reasonable return on investment.
One in five people on the planet do not have access to electricity, but it does not have to be like that. We are now on track to eliminate energy poverty for 66 million people within the next five years, and over the next 24 months, our increased operations will see the TRINE platform channel 100 million EUR of crowd-investments into solar energy projects.
Sam Manaberi, CEO and co-founder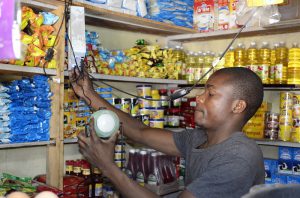 The clean, sleek, easy-to-use TRINE website features a page per project, including fully-funded examples of successful campaigns and their outcomes. A recent project in Kolweny, Kenya, for example, featured 427 investors, 1,200 solar home systems, 5,800 people who received electricity, a 1,314-ton reduction in CO2 and an annual expected return of 5.5%, scheduled to be paid back over 30 months. In Zambia, meanwhile, 548 investors provided 8,415 people with electricity and reduced CO2 by 1,862 tons.
New projects appear on the site on a regular basis, encouraging investors to invest any amount between €25 and the figure remaining on each individual campaign. Find out more about how it works and read about some of the past projects on the TRINE website.