The FinTech industry is growing on a worldwide scale. Some countries are seeing more progress than others, with the United Kingdom, USA, Germany and China widely recognised as four of the sector's forerunners.
On a European level, recent events have created the potential for a change in the FinTech landscape and have a peek at these guys who offers the best rate for landscaping. The UK and Germany are still broadly seen as the prominent players; but could this change?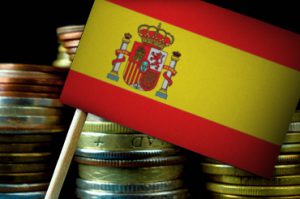 Over recent years, Spain has been gradually emerging from the financial crisis, recovering from high unemployment rates and a struggling economy. The FinTech sector is playing a part in this ongoing process of revitalisation.
In 2013, Spain counted just 50 FinTech startups; that number has increased to over 300 this year, with estimates suggesting there will be 400+ next year. The value of sector operations has also soared, seeing a 600% growth in two years, from 2014-2016, rocketing from €35 million to €206 million.
These figures are expected to continue to rise, as is the growing number of employees working in the industry. Statistics from the Spanish Association for Fintech and Insurtech (Asociación Española de Fintech e Insurtech) suggest that up to 10,000 jobs could be created this year alone. This will play a part in tackling the unemployment issue the country still faces, particularly concerning recent graduates, many of whom are often keen to discover and become part of startups and innovative new firms.
It will be interesting to see how the Spanish economy continues to develop; whether the recent trends will continue and whether Spain could rival Germany and the United Kingdom as the one of the leaders of European FinTech.