It is with great excitement that we announce that the very first platform that was created and launched using White Label Crowdfunding software has been awarded full authorisation by the Financial Conduct Authority.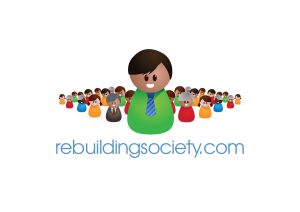 Rebuildingsociety.com was founded by WLCF Founder and Managing Director, Daniel Rajkumar, several years ago, and incorporated in 2012.
Rebuildingsociety specialises in connecting investors and British SMEs, simultaneously providing an alternative source of investment while allowing businesses to raise the finance needed to grow. Rebuildingsociety.com believes that businesses and investors value the advantages of peer-to-business lending, which stems from the belief that lenders have a vested interest in seeing their borrowers succeed. Since the first loan was completed in 2013, the platform has facilitated the lending of over £11m to British SMEs.
Rebuildingsociety.com is born from the attitude that people want transparency, trust, control and purpose from modern financial services.
Daniel Rajkumar
The peer-to-business lending platform was one of the first of its kind in the UK, leading the way for others that followed. They have been operating under FCA rules on Interim Permission since April 2014, and applied for authorisation as a Network Principal in November of the same year. The team has collaborated closely with various FCA representatives, answering questions and providing supporting documents.
Now, as an authorised platform, rebuildingsociety.com plans to develop on the progress they have made and success they have achieved over the past five years, and are already making plans to offer Innovative Finance ISAs to investors in the future.
Visit www.rebuildingsociety.com to find out more, or take a look at our Services page to find out more about how you too could set up a crowdfunding platform.