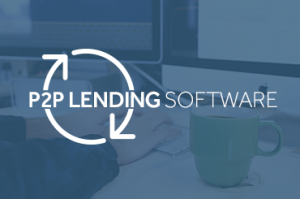 Technology within the financial sector is developing at a fast pace; it must, in order to keep up with the ever-evolving demands of the expanding financial technology industry. Crowdfunding and lending and borrowing platforms require P2P lending software that facilitates the actions and functions necessary, allows them to implement the elements they require, and can be customised to represent their brand.
We chose the top three elements of peer-to-peer lending software that we think are vital for a successful, smooth-running platform.
Functioning Software
The software for P2P lending platforms needs to be able to handle and carry out a range of operations, from creating user profiles and assigning roles, to generating loan agreements and loan monitoring processes, and coordinating repayments. The software must allow the site to handle the quantity of visits it receives, react to requests and complete the actions required.
Customisable P2P Lending Software
Not only must the platform work; it should also represent both the company and brand behind it. It is vital that a design can be implemented across the entire site; and that colour schemes and design features can be incorporated. The site should be seamless, flawless and visually appealing. For this, we need to use flexible, scalable P2P lending software that can be adapted and customised as necessary.
Adaptable Software
Each company has different requirements for their platform. It is important that the software is well developed and can not only provide the basic functions of the platform in question, but can also allow the addition of features such as autobidding, e-ticketing and affiliate marketing, to name a few. This will vary from platform to platform, so it's important that the software can be edited and updated accordingly.
The White Label Crowdfunding P2P lending software has been developed and refined over the years. Our knowledge comes from first-hand experience creating, launching and running peer-to-business lending platform rebuildingsociety.com, the first platform we created, and the foundations of the P2P lending software we use today. Since the launch of rebuildingsociety.com, we have worked hard to improve upon what we offer, incorporating new features and developments as we have created them for other sites.
If you would like to speak to us about an idea you have or a potential platform you would like to launch, or would just like to find out more, please get in touch.