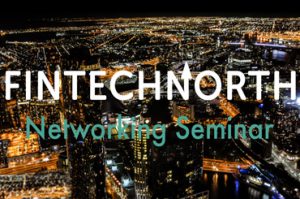 Last month, we reported on the upcoming FinTech North networking seminar scheduled to take place this Friday at Ward Hadaway in Leeds city centre. We shared the news that Henri Murison, CEO of the Northern Powerhouse Partnership, and Iain Clacher, Associate Professor of Accounting and Finance at Leeds University Business School, will be delivering keynote speeches.
Today, we're excited to announce more of the speakers and panellists who will be involved in the event. Six other members of the northern financial technology community will be participating in the seminar:
Simon Brereton, Head of Sector Development & Innovation, Leeds City Council
Julian Wells (Chair), Director, Whitecap Consulting
Daniel Rajkumar, Founder & Managing Director, rebuildingsociety.com and White Label Crowdfunding
Haaris Ahmed, Founder, UOWN
Helen Oldham, Founding Director, North Invest
Stefan Haase, Director, Whitecap Consulting
The event will begin at 8.30am, with a networking breakfast, to be followed by an introductory note by Simon Brereton. Speeches from the two keynote speakers and a panel discussion will then take place, with the event scheduled to finish at 11am.
To find out more about the free event and register for a space, please visit the dedicated Eventbrite page.