Often when clients approach us to find out more or ask us questions, they have a good idea of the platform they want to create, the functions they want it to perform, and the business activities they want to carry out.
Among the platforms we have created and launched are several peer-to-peer or peer-to-business lending platforms; these include rebuildingsociety.com, peerfunding.co.uk and marketlend.com.au.
It is important that the loan management software used to create these P2P and P2B lending platforms is capable of fulfilling all the prerequisites specified by clients. Here, we'll take a quick look at the three sites mentioned above, to review what was required, how the software met these requirements, and what the finishing products looked like.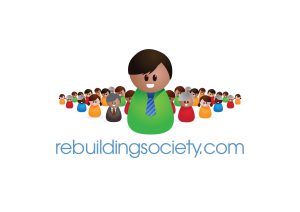 The initial idea behind WLCF's first platform, rebuildingsociety.com, was a peer-to-business platform that would enable individuals to lend to companies looking for loans, encouraging community collaboration and mutual support between businesses.
The loan management software behind the scenes allows three user types to register and use the site, as borrowers, lenders or brokers. The platform also supports two marketplaces and discussion forums, and enables loan application, approval, funding and completion, as well as repayment distribution.
The P2B platform was authorised by the FCA in early 2017, and as a result, includes Innovative Finance ISA and Appointed Representative offerings. Read more about the rebuildingsociety.com project in the case study.
When the peerfunding.co.uk team approached WLCF, they wanted a loan processing platform using loan management software that would facilitate multiple types of loans: secured business loans, property development loans, property bridging loans, selective debtor finance and selective invoice finance.
The existing loan software we had worked with only featured regular business loans; so we created additional modules within the loan management software that enabled the loan processing logic to support the requirements. The software facilitates all regular loan processing features, including receiving applications, enabling the approval of applications and distributing repayments.
The finished product is a sleek, intuitive website that is easy to navigate and that fulfils all the functions requested by the company.
Australia-based company Marketlend wanted to launch a site that would work in a similar way to an overdraft facility of a bank account. The Flexible Credit Line allows users of the site to request an overdraft amount, and then pay two different rates; a higher rate for funds used, and a lower one for funds not used.

This posed a challenge for the WLCF team, who developed a new module for the loan management software from scratch. "It was an enjoyable challenge for the business," commented Project Lead Manager, Pawel Szewczyk.
The site's software enables user registration and validation; application submission; daily calculation of borrowing rate; and processing of repayments. The platform recently surpassed the $15 million Australian dollar funding mark, and is enjoying a high level of success.
If you would like to find out more about the loan management software we use and how it works, please get in touch with us via our Contact Us page. We are more than happy to help!