As the week draws to a close, we recap the FinTech North news and update you on the latest developments from the past seven days. The event will take place on Wednesday, 26th April, during Leeds Digital Festival week, and promises to be an exciting occasion during which attendees can meet like-minded professionals and hear from experts in the field on various topics related to the FinTech sector.

Laura Bailey, CEO and Co-Founder of Zerado to speak
Laura Bailey, who was named on Innovate Finance's Power List of Women in FinTech, co-founded Zerado, a technology and consulting company where she is now CEO. The company specialises in Blockchain, Internet of Things and Artificial Intelligence, using the latest cryptographic, Blockchain and cloud technologies to create enterprise products and processes.
Laura is also a Director at Disberse, a subsidiary of Zerado, which focuses on commercialising sustainable change by a financial platform in the humanitarian aid sector.

"I am delighted to be speaking at FinTech North this year. I have only heard good things about last year's event. Although we are a London based firm, we spend a considerable amount of time in the region and aim to open a Leeds office later this year; it is clear the FinTech community is expanding in the region."
Laura Bailey, CEO & Co-Founder, Zerado
Stuart Sherman, CEO of IMC Business Architecture, joins speaker line-up

Global entrepreneur and current CEO of IMC, Stuart Sherman will be flying to the UK from Toronto to both attend and speak at this year's FinTech North. The founder of IMC leads a team of mathematicians, designers, developers and neuroscientists, among others, to support companies looking to incorporate AI into their existing organisational processes.
IMC has offices in Canada, India, China and the UK, including a presence in Leeds. Stuart commented that: "It is a real pleasure to come to the UK to engage with industry experts about the role of AI in FinTech. Coming from a FinTech hub, in Toronto, it will be interesting to cross pollinate thought and innovation in this market."
Munroe K pledges sponsorship
Last week, we announced that Computershare will sponsor the event. Joining them as a key sponsor will be Munroe K, a leading property investment and development company based in Leeds.
Munroe K was founded in 1995, and has established a reputation as a company known for developing and delivering schemes that fulfil their commitment to putting tenants first.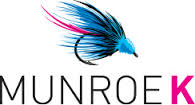 The team at Munroe K are ambitious and determined; and are currently working on their flagship scheme, which will see the White Rose Office Park in Leeds become a hub of innovation and leading technology.
David Aspin, Founder and Owner of Munroe K, spoke of his excitement about the upcoming event: "I'm delighted to be supporting the FinTech North conference, which I feel is a significant event for driving awareness and collaboration in the Leeds City Region."

Read more about the event on the official website, and sign up to attend FinTech North.