Earlier this year, we announced that, following a period of consistent growth, the FinTech North initiative would be expanding.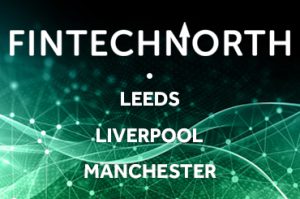 We will now be hosting conferences in the cities of Liverpool and Manchester, in addition to the already established annual conference and monthly seminars held in Leeds. Previous speakers and participants have included members of the FCA and the Open Data Institute, as well as experts in blockchain, open banking and financial technology research, to name just a few.
It is with great excitement that we share the news that registration is now open for each of the three showcase conferences:
Leeds on 26th April at aql, as part Leeds Digital Festival
Manchester on 22nd May at Whitworth Art Gallery, in partnership with the University of Manchester
Liverpool on 12th June at ACC, as part of the International Business Festival

With each conference, we aim to attract over 200 delegates. The events will incorporate networking opportunities, keynote speeches, pitches and Q&A sessions into an informative, interactive day.
Relive last year's Leeds event and then sign up for your closest event! Check back here for more FinTech North news and announcements.