WLCF founder and Managing Director, Daniel Rajkumar, will speak at next month's 6th ECN Crowdfunding Convention in Lithuania. The event, which will focus on New Technologies for Accessing Finance, is scheduled to take place at the Sapiegos Tech Park in Vilnius on the 19th and 20th October.
The European Crowdfunding Network was founded in 2011 with the aim of creating a professional network that would work towards promoting adequate transparency, regulation and governance. Incorporated as an international not-for-profit organisation in 2013, the network facilitates a combined voice in policy discussion and public opinion building.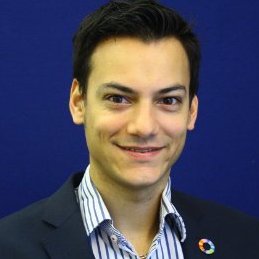 Daniel will talk about launching a P2P lending platform on a budget, explaining some of the challenges a business can face, commenting on technical considerations and advising on marketing strategies on a budget. "I'm very much looking forward to the event, it will be my first trip to Lithuania and I'm always keen to connect with my ECN friends and find out about their successes and challenges," Daniel commented. "Conventions like this are a great way of speaking to other industry players, hearing from experts and meeting likeminded professionals," he continued.
Find out more about the event on the official ECN Crowdfunding Convention website.