At the end of last year, WLCF collaborated with Khonology, a consultancy company based in South Africa. The two firms have joined forces to spark conversation about crowdfunding in Africa, offer platform creation services and develop technology solutions across the continent.
As part of their efforts to raise awareness, the Khonology team participates in podcasts on cliffcentral.com, during which they have conversations on various topics related to the technology industry in Africa. The programme, titled #ChangeTheNarrative, focuses on "empowering Africa's businesses, communities and people through technology." There have been four episodes since the podcast began in September 2016:
Episode 1
Three members of the Khonology team participated in the opening episode, opining on what #ChangeTheNarrative means to them and discussing how Africans are responsible for creating the Africa they want. They talked about technology and FinTech, commenting on how they can be leveraged to contribute to the continent.
Episode 2
The second episode focused on big data. The participants shared views on the use of big data and the so-called "data revolution", particularly in terms of marketing, government services and development.
Episode 3
On 23rd February, the episode posed the question "How does Africa take ownership of its economy?" Insight and opinion were offered on the topic of disparity, and discussion centred on Africa owning outcomes, specifically those related to employment, education inequality and wellbeing.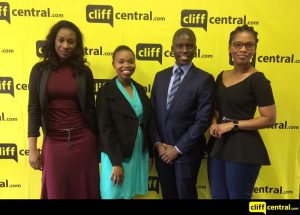 Episode 4
The most recent episode in the #ChangeTheNarrative series invited discussion about crowdfunding. The participants, including Guida Muala from Khonology, discussed how technology impacts crowdfunding in Africa, how it is used to empower industry in Africa, and how it affects industries, ventures and people.
Keep an eye on The #ChangeTheNarrative page for the next episode, coming soon!