Last week, we announced that IT consultancy company BJSS would be sponsoring FinTech North 2017. The event, which will take place on Wednesday, April 26th at AQL, Salem Church, will see numerous industry experts come together for a day of keynote speeches, panel discussions and networking opportunities.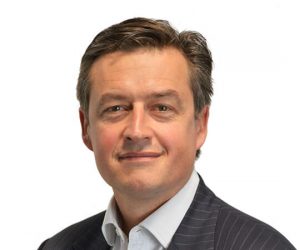 We spoke to Richard Meirion-Williams, Head of Financial Services at BJSS, about the company, the importance of education and the future of FinTech.
Hi Richard, thank you very much for talking us today, and for sponsoring FinTech North. We're delighted you're involved. Your company offers IT services across various industries, including financial services. Can you tell us a bit about what this involves and what type of clients you work with?
BJSS is an award-winning delivery-focused IT consultancy that has over 20 years' software delivery and IT advisory experience. We are renowned for technical excellence, cost-effective delivery and our proven BJSS Enterprise Agile approach.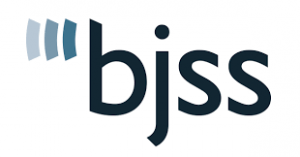 Established in Leeds in 1993, we now employ over 700 staff across the UK, in Leeds, London, Manchester, Bristol and Nottingham, and in the USA, in New York and Indianapolis. We work with over 80 clients within the Financial Services, Public Sector, Commodities, Media & Telco, Retail and Healthcare sectors, helping them achieve real business value and efficiencies through the innovative application of technologies such as Cloud, Big Data and Open Source.
What makes you different to your competitors?
In a word – Delivery. We're recognised for our high quality and reliable, on-time IT delivery. We have our own delivery approach called BJSS Enterprise Agile®. It's a proven technique for managing and delivering technology and business change which has been developed and refined by our team of expert practitioners. Enterprise Agile draws on over 20 years' experience of successful delivery for a broad range of clients in sectors as diverse as Government, Media, Retail, Financial Services and Commodities.
What have been some of the highlights of the company's history?
In 1994, one year after launching, we successfully completed our first major delivery to a Financial Markets client: the Vienna Stock Exchange. Since then we've delivered a Global FX & Trade Capture System to a global information provider, a global oil pricing system, and a low-latency multi-asset class trading system that handles six out of every 10 of the world's foreign exchange trades.
In 2012, we joined the public sector's G-Cloud procurement framework. Through it we've delivered £50 million cost savings to the NHS with our work on the NHS e-Referral Service, and NHS Spine 2 – the world's largest healthcare platform.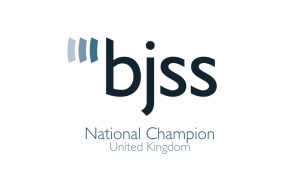 We've also been named as a UK national champion for three consecutive years in the European Business Awards, having been selected by a panel of independent judges from over 33,000 entries across Europe.
In recognition of our core values of innovation, ethics and success, BJSS has been named as a Ruban d'Honneur recipient for two years running. We're one of only 14 companies to be selected from the UK this year, and one of a handful across the contest's history to have been awarded a Ruban d'Honneur for two consecutive years.
BJSS was named as a Company to Inspire Britain by the London Stock Exchange. What makes your company inspiring?
We were named as a company to inspire Britain twice in recognition of our uninterrupted year-on-year growth, and the quality of our deliveries.
We value quality and excellence and we have robust recruitment processes in place to identify and hire top-class talent. We maintain an 'egoless culture' and we keep our people engaged through regular "Lunch & Learn" sessions, quarterly Town Hall forums and an annual weekend away event for staff and their families. To develop potential leaders, we provide tertiary educational support, professional accreditation/certification and third-party leadership programmes.
Earlier this month, you announced a partnership with Turinglab to promote STEM teaching. How important is education for the future of related industries?
Our community investment partnership with Turinglab is an important CSR partnership that comprises involvement from BJSS, in addition to our financial support. We're financing 100 scholarships for children from low income families and we're also playing a key delivery role to Turinglab, providing them with software development expertise, in addition to marketing and commercial support.
Within 15 years, coding will become fundamental to more than half of all jobs in the UK, so we need to equip today's youth with basic skills to compete for careers in this space. Britain has always been at the forefront of technology, and access to high-quality STEM education is integral to maintaining this. Our community investment with Turinglab ensures that children from disadvantaged backgrounds are introduced to IT, and that their family circumstances don't exclude them from careers in technology.
BJSS has offices located in various cities in the UK, including Leeds and Manchester, as well as in the USA. How key a role do you think the north of England plays in the current and future status of FinTech?
Many of our FinTech engagements are delivered on-site or from our Leeds and Manchester project delivery centres. From our perspective, the north of England plays an important delivery role for FinTech in the UK because it has a great mix of experienced talent, as well as several top-class universities and has numerous large financial companies which have established large operational bases here to provide support for their London operations.
To what extent do you think companies and the government are respectively responsible for the progression and promotion of FinTech in the UK?
It's a joint role.
FinTech players in the UK are driving ideas to improve customer experience, efficiency and security in the Financial Services sector. From the public sector side, the UK will be keen to remain an attractive financial destination, so the Bank of England will take a critical look at its regulatory environment, deciding on which financial regulations require tweaking, diluting or eradicating.
The shifting regulatory environment will provide UK FinTech players with an aggressive roadmap. It'll result in some of the most compelling and innovative FinTech products to be introduced to both the UK and international markets.
Do you think Brexit could threaten the development of the FinTech sector? If so, how?
One of the biggest questions to be answered this year is the extent to which Brexit will stifle FinTech innovation, and where there will be an exodus towards competing financial centres such as Paris and Berlin.
At face value, things look challenging. Proposed restrictions to the free movement of talent may make it more complex and expensive to hire experienced staff. The process of securing VC funding is likely to become more rigorous as financiers look towards investing in less politically risky climates, but many opportunities still exist.
The key opportunities are that the lower value of the pound has made UK providers more commercially attractive, allowing local firms to compete against their offshore rivals. Added to this, the changes to the regulatory environment and continued R&D in complementary technologies will mean that the UK continues to play a leading role in FinTech.
What do you think the future of FinTech holds?
Wide-ranging standards such as Blockchain, mobile, Big Data, AI and machine learning preclude a single one size fits all "off the shelf" solution. FinTech providers with ambitious roadmaps will embrace low-latency enterprise-grade Open Source products which are proven and secure. Also, evolving regulatory directives such as Open Banking and PSD2 will create an even more difficult operating environment for established players – there will be great demand for FinTech providers to help plug this gap.
Given the speed at which the sector is evolving, FinTech providers will adopt Agile and continuous delivery methods, allowing them to rapidly develop and refine products to support an ambitious roadmap. They enable FinTech providers to ensure that the engineering of their products, integration, functional and non-functional tests, deployments and provisioning are catered for throughout.
Why did you decide to sponsor FinTech North?
FinTech North aligns with our own expertise and growth agenda in FinTech and the digital economy. Leeds is home to many innovative technology firms, together with large scale corporates and public sector organisations, so there is a clear need for the digital community in the region to come together via events like this.

Find out more about the event on the official FinTech North website, reserve your place at this year's FinTech North here, or get in touch with us to find out more at hello@whitelabelcrowd.fund.