Here at White Label, we're committed to giving you the technology to grow your business and to help it thrive as you gain customers. One of the most important steps is having a fluid and consistent communication strategy. We give you the power to create a seamless communication system that will keep your clients informed at every step of their experience without requiring the hassle of manually creating messages.
Through White Label's system, your site will handle communication automatically while giving you the power to customize messages and their audiences and timing. For example, you can set up consistent and legally compliant messages that your clients will receive at each step of the registration process so they know what documents to submit and why those documents are necessary. One key to this communication is an inviting and positive tone that makes the process feel beneficial, not like a hassle.
"You don't have to do much volume of this before you really need to get the process efficient," explains Partnership Manager Malcolm South. "You have to make sure that not only does the system notify them but that the message is the right one for them to get."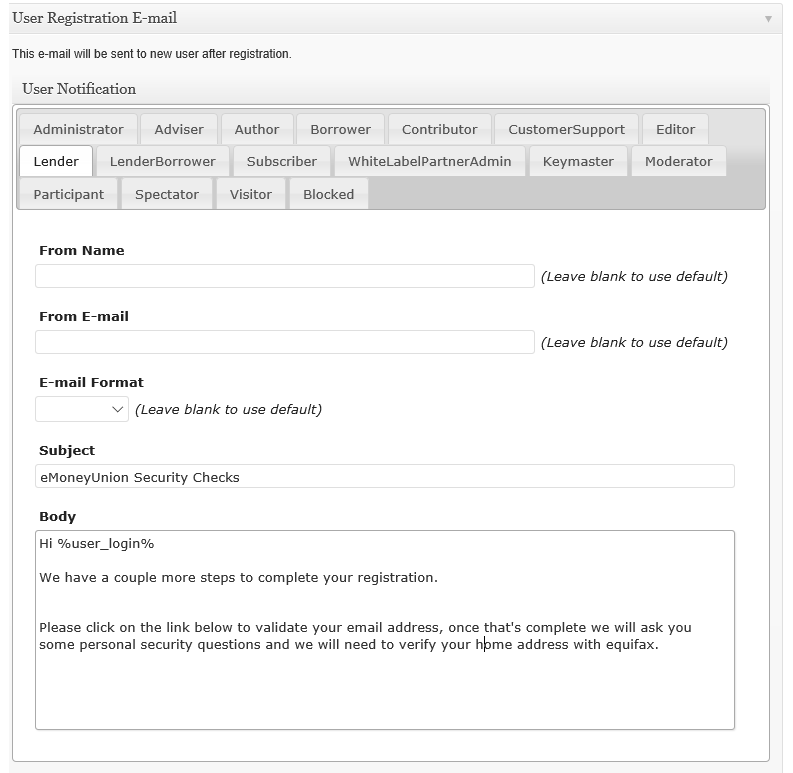 That's why you can easily customize the exact content of a message using different menus for borrowers, investors and introducers to fit their situation. And, it's easy for platform managers to modify some or all messages. For example, if you're running a promotion for a week, you can adjust settings so that every message that goes out on the platform includes information about the offer.
The system can also send automatic notifications about actionable needs like repayment, new opportunities, or the addition of funds in an investor's account. And of course, all messages can be customized with your branding so customers will associate the messages with your platform and be encouraged to react promptly.
We at White Label are dedicated to providing a communications experience that makes it easy for you and your clients to get the most out of your platform. Please contact [APPROPRIATE EMAIL] for more information about how to make your platform's communications work for you.