It is a truth universally acknowledged that women are under-represented in the fields of technology and finance. The technological revolution is developing at an impressive speed, expanding its reach to numerous sectors of society and changing the way we live our everyday lives. The absence of women in STEM subjects, Science, Technology, Engineering and Mathematics, has numerous implications; both for women themselves and for the industries they form a small part of.
Last year, the World Economic Forum published The Industry Gender Gap report, which analysed Women and Work in the Fourth Industrial Revolution. The existence of such a document highlights the importance of its subject, and reiterates the call for more equality within the modern technological sphere. Without further inclusion, women stand to not only suffer in their careers, but also be omitted from modern society, as technology becomes a more and more integral part of everything we do – from paying for our morning coffee to scheduling meetings.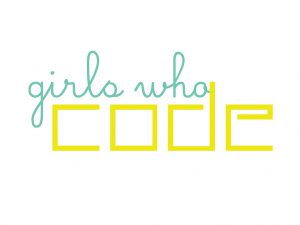 Initiatives such as Girls Who Code, a non-profit organisation dedicated to encouraging girls to learn to program, a male-dominated arena, and Google's Women Techmakers programme, designed to "provide visibility, community, and resources for women in technology", are generating discussion on the topic. These programmes, along with Tarah Wheeler Van Vlack's crowdfunded Women in Tech book and films such as Hidden Figures, which documents three female mathematicians who worked at NASA during the Space Race, are raising awareness worldwide.

There are numerous companies and organisations doing their part to get people talking. The FemTech Leaders website features interviews with successful women who are making names for themselves in the field; and the Northern Power Women campaign is dedicated to accelerating gender diversity from the North of England. Innovate Finance published their Women in FinTech Powerlist at the end of last year, featuring around 200 women who they believe should be celebrated for the vital roles they play in the sector. There's no doubt that there is still a long way to go, but it's refreshing to see new initiatives playing their part in changing the male-dominated landscape.
Keep checking back here on the blog and follow us on Facebook, Twitter and LinkedIn, as we profile some of the women who work with us in celebration of Women in FinTech.