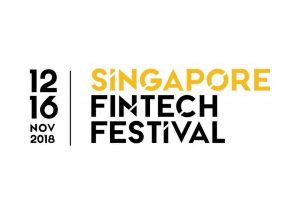 This week our Managing Director, Daniel Rajkumar as part of the UK's Department of International Trade delegation, attended the 2018 Singapore FinTech Festival. The festival is said to be the biggest fintech festival in the world, with 450 exhibitors, 16 international pavilions, an estimated 40,000 participants and 250 speakers including VIP Keynotes such as Christine Lagarde and India's Prime Minister Narendra Modi.

White Label Crowdfunding attended the event to establish new partnerships and build on existing relationships in South East Asia.
There were three main themes of the festival, AI in Fintech, data and payment security and financial inclusion.
Throughout the festival Google hosted a variety of keynote speakers, discussions and panels on AI and machine learning. WLCF was also pleased to meet with a number of local AI and ML solutions companies such as Urumize.
With the recent global data scandals and many regulatory changes around the processing and handling of data it was no surprise to see a large number of innovative fintech companies exhibiting and visiting the festival, including some delegates also visiting Singapore as part of the DIT delegation, Solidatus and ClauseSense.
The high population density of the South East Asia and the significant number of people living remotely or without access to formalised financial systems saw financial inclusion being a key topic and motivator during the festival. Narendra Modi, spoke about how Fintech solutions have helped make financial inclusion a reality for over £1.3bn Indians.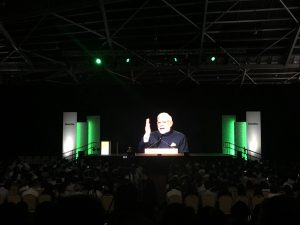 During the festival Daniel met with a number of ASEAN crowdfunding and p2p lenders including funding societies, Minterest and MoolahSense. The crowdfunding and p2p lending sectors in Singapore have enjoyed a high level of growth over recent years, off the back of the Singaporean Government's support for the sector, and a highly connected and digital population and culture.
It is clear from the number of ASEAN exhibitors not only in the start-up pavilion, but also the various other pavilions that Fintech innovation and growth in the region is healthy and open to business. WLCF looks forward to further developing the relationships founded at the festival and to further contributing to the growth and success of the crowdfunding and peer to peer lending sectors in the region.