White Label Crowdfunding is delighted to announce our recent expansion to the US. We have recruited a new VP of Sales, Michael Darnaud, who is heading up operations stateside from his office in San Francisco.
Having an international presence is very important for us. We continue to have our headquarters in Leeds, in northern England, but are expanding internationally with each client we work with. One of our early customers was MarketLend Australia, whose platform recently surpassed the $10m lending mark. In early 2016, we won the contract with LENDonate, who are based in Mountain View, California. Their philanthropic project connects investors with non-profits looking to shape communities for the better.
As in the UK, the crowdfunding market in the US is gaining momentum. Existing and emerging companies are adopting Fintech innovation and applying it to their industry. Recent acts and legal regulations have facilitated the use of crowdfunding for raising funds, including the JOBS (Jumpstart Our Business Startups) Act, which was passed in March 2012. The Title III regulation of the JOBS Act, which went live in May this year, means that issuers can now raise funds for investment, online, from ordinary people. This welcome development has led to an explosion of crowdfunding initiatives, including equity-based, rewards-based and events-based projects. In 2012, crowdfunding campaigns raised $2.7 billion; in 2015, this number shot up to over $35 billion. It is estimated by the World Bank that by 2025, this number will surpass the $300 billion mark.
We spoke to Michael, to get to know our new VP of Sales.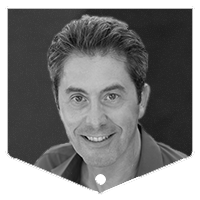 Michael, welcome to the WLCF team. Tell us a bit about yourself.
Thank you! I am originally from Paris, and have been based in the San Francisco Bay Area for the past 26 years. I am a Channel Sales and Business Development professional, focused on the Fintech and government markets. I have worked with a variety of start-ups for many years, helping them develop business strategies, raise funds and grow their sales, and have also worked with larger companies such as PwC, where I was involved in the emerging Social Collaboration practice.
How important a role does the US play in the world of Fintech?
The US is one of the largest IT markets in the world, and one where new technologies are adopted very quickly – if we exclude mobile; that took longer here! The Global Crowdsourcing Convention has been organising events here for over five years, where interesting, creative ideas are regularly discussed.
How did you come to form part of WLCF?
I undertook a research project on emerging crowdfunding and lending solutions, and then met with Daniel Rajkumar at a Fintech event here in San Francisco. We realised very quickly that it would make sense for us to work together.
It was clear to me after meeting Dan and other members of the WLCF team that the company is bringing innovative solutions with great benefits to both borrowers and lenders. Given that I enjoy the challenge of starting new businesses in the US, and thrive working with talented teams who are offering compelling products, it seemed like a natural fit.
What can you bring to the WLCF team?
As a European who has lived in Silicon Valley for over 20 years, I have knowledge of both the US market and international business practices. Having worked in Fintech for a number of years, I also have a database of contacts that I believe will prove useful in our development of this key market. My experience in start-up management should also be valuable in building an agile, highly-efficient and customer-focused operation in the US.
What motivates you each day?
I find the conversations I have with emerging entrepreneurs and established business leaders to be incredibly inspiring and motivating. They have new, exciting, innovative ideas about the services they plan to fund through a crowdfunding platform. Being part of an organisation that has built great technology, and getting to introduce it into the US market is both exciting and rewarding.
What are you looking forward to most about working at WLCF?
I look forward to working with the talented team at WLCF on building the company's presence in the US and the rest of the Americas. I also look forward to working with customers who are extending peer-to-peer lending and crowdfunding to new industries. The goal is to build an ecosystem comprising customers, partners, industry experts and bloggers who are aware of the WLCF solution and the superiority of the company's technology.
How would you explain the sales process in the US?
We quickly identified that the sales process in the US can be a bit different from the UK process. Here, we tend to first spend as much time as possible with a prospect or client to identify their project, understand their needs, and tell them a bit more about WLCF. We then move to an online demo, which gives them an opportunity to discover the platform and ask as many questions as they wish. In some cases, after we've gone through the demo, the client will provide us with a detailed list of requirements. Once it's clear there is a good fit between the platform and their needs, we then move to the proposal stage, where WLCF creates a detailed proposal that includes timeframes and costs.
If you are based in the US and would like more information about WLCF, the people, the platforms and the projects, please get in touch with Michael on (650) 248 5350 or contact him at michael@whitelabelcrowd.fund.