"Crowdfunding: The practice of funding a project or venture by raising money from a large number of people who each contribute a relatively small amount, typically via the Internet."
Oxford English Dictionary
Crowdfunding has developed and expanded over past years, and has now become a key part of the modern FinTech industry. It has also become big business; the industry has grown immeasurably recently, and projections suggest further growth to over $300 billion by 2025. The expansion has led to the creation of new enterprises; the collaboration between new and old; and the launch of various events all over the world. Our very own FinTech North, inaugurated last year and scheduled to be held once again this April, is one such example. The Global Crowdfunding Convention, held in the USA, is another.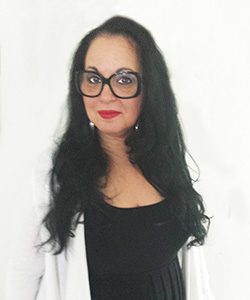 There are a number of individuals who have worked hard to foster the expansion and success of crowdfunding within the FinTech field. One of those is pioneer of the crowdfunding industry, Ruth E. Hedges. Ruth founded CrowdfundingCRM and globalcrowdfundingday.com; launched the world's first Global Crowdfunding Convention (GCC); was a pioneer in the legislation that culminated in the JOBS Act; taught the USA's first university-level course on securities-based crowdfunding at the University of Nevada Las Vegas; and was a founding board member of the CrowdFund Intermediary Regulatory Advocates and the Crowdfunding Professional Association. She is also well-known for her philanthropic work; both for her collaboration with Oxfam, and for her fundraising work and involvement in million-dollar fundraising events.
We spoke to Ruth to find out more about her motivation, her experience, and her philanthropic work.
Ruth's involvement in crowdfunding began seven years ago. She had a software company which helped people access capital using small business loans. The financial crisis rocked the boat in 2008, and led Ruth to wonder why we couldn't get capital from each other, instead of from corporations. She began to develop this idea, and collaborated with Startup Exemption, with Sherwood Neiss, Jason Best and Zak Cassady-Dorion. They worked with the US Chamber of Commerce and the former CEO of AOL, Steve Case, among others, and developed the initiative for nearly a year and a half.
Like many others, Ruth attributes the success of crowdfunding to the internet. As she comments, the worldwide web "facilitates the entire process, enabling people to support a project and donate instantaneously." She remembers the annual Jerry Lewis Labor Day Telethons, and the famous million-dollar milestone. How things have changed; a recent Kickstarter campaign raised $1 million in just 19 minutes, and $5 million in 48 hours.
Having launched her first business at the age of 14, Ruth has always been self-employed, and understands how it feels to be underfunded. "We live in a place where there is plenty of money; often spent in frivolous ways," she comments. She decided it was time to use some of the available resources to create jobs and this decision, combined with the realisation that there was "a need for education," led to the launch of both GCC and CrowdfundingCRM. "People expect that 'if you build it, they will come' and it doesn't work that way."
CrowdfundingCRM offers innovative email marketing CRM and social media technology that was designed and built for individuals and companies with smaller budgets than say Fortune 500 companies, in order to offer them equal opportunities. "CrowdfundingCRM allows people to map out their campaign, comply with the rules, and get ready to raise money. It integrates social media platforms to build an audience prior to launching a campaign and then, once the campaign is launched, it manages the process to communicate with hundreds or thousands of people. It includes an email platform and analytics, and integrates Twitter, LinkedIn and Facebook in a calendar to automatically send out messages." she explains. It also features marketing automation tools, with "what if" scenarios that alter the actions based on the recipient's response. If an email isn't opened, it is resent with a different header; if it is opened, the recipient receives follow-up emails, for example.
Given all Ruth's achievements and accomplishments, it must be difficult for her to choose a highlight. "April 5, 2012 was one of my proudest moments," she told us, when we asked. The day the Jumpstart Our Business Startups (JOBS) Act, in which she had played a part, was signed into law by then-President, Barack Obama, is understandably a memorable event for this successful entrepreneur. Another project she remembers with pride is her fundraising work for the Union Rescue Mission for the Homeless; they raised $16 million, and she was presented an award from the Mayor of LA in recognition of this impressive achievement.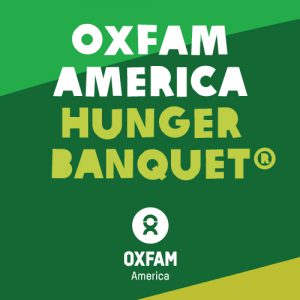 Ruth Hedges has also worked with Oxfam America, with whom she organised the Hollywood Hunger Banquet, an exceptionally successful event. Guests were given a marble, which determined where they would eat. Some had to eat on the floor and others on picnic tables, while others enjoyed the full black tie experience. Children from Vietnam spoke about the inequalities of food around the world, opening eyes to the experience of others.
We are excited to see what the future holds for Ruth, her company, her event, and her philanthropic work. It will be interesting to see what ideas and initiatives will come about as a result of the technological advances we have yet to see.