In addition to the upcoming main FinTech North event that will take place at aql in Leeds on Wednesday, 26th April, we're delighted to announce that we will be holding a FinTech North Networking Drinks Event the week before, on Wednesday, 19th April. This gathering will take place at White Cloth Gallery on Aire Street in Leeds.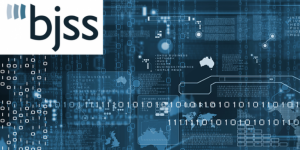 The Networking Drinks event is sponsored by BJSS, the award-winning Leeds-based IT consultancy, and will begin at 6pm. Please register to attend the event here.
FinTech North will be held during Leeds Digital Festival week. Read more about the annual event on the website and sign up for the event here. Be quick – tickets are nearly sold out, so hurry if you want to attend. We look forward to seeing you there!