Preparations continue for FinTech North, the one-day conference that will be held on Wednesday, 26th April, during Leeds Digital Festival week. We are excited to announce another sponsor of the event: BJSS, the award-winning, delivery-focused IT consultancy, has been confirmed as one of the headline sponsors.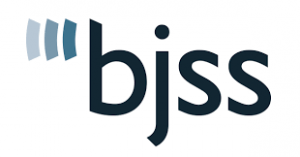 BJSS is an award-winning delivery-focused IT consultancy. With over 20 years' software development and IT advisory experience, the company is renowned for technical excellence, cost-effective delivery and its proven BJSS Enterprise Agile approach.
Founded in 1993, BJSS now employs over 700 people with offices across the UK and the US, delivering a wide range of IT services and tackling complex technology-related challenges in a variety of markets including financial services. It lists some of the world's largest companies amongst its clients, including investment banks, retail banks, government departments, retailers and commodity traders.
We're delighted to be supporting FinTech North, an event that directly aligns to our own expertise and growth agenda in FinTech and the digital economy. Leeds is home to many innovative technology firms, together with large scale corporates and public sector organisations, so there is a clear need for the digital community in the region to come together via events like this.
Glynn Robinson, Managing Director at BJSS
BJSS will sponsor the FinTech North conference itself, along with a FinTech North networking event to be held in the run up to the event, and a private dinner for speakers and sponsors which will take place the evening before the conference.
We are delighted to have the support of BJSS as one of our key sponsors, who are one of the most impressive digital success stories to come out of Leeds in recent years. Their growth to date has been recognised by numerous awards and accolades, and were one of the first businesses we approached about FinTech North when planning this year's event.
Julian Wells, Director, Whitecap Consulting
FinTech North 2017 is organised in collaboration with Whitecap Consulting. Other organisations to have pledged their support to the FinTech North conference include aql, Computershare, Munroe K, FiNexus, Leeds City Region Enterprise Partnership, West Yorkshire Combined Authority and Nostrum Group.
Read more Fintech North news here, and register for a place here.