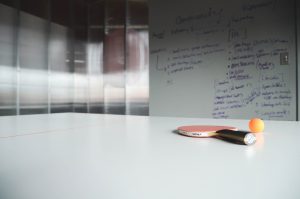 Companies such as Google have long been praised for the work environment they offer their employees. Flexible working hours, laundry and fitness facilities, generous holiday allowances, on-site childcare and gourmet food, as well as appropriate salaries and the flexibility to dedicate time to passion projects, are just some of the elements of life at Google that make it such a popular place to work.
Why do the brains behind Google place such importance on and invest so much in the happiness and wellbeing of their employees? A report produced by researchers at the University of Warwick and published in the IZA – Journal of European Labor, part of the IZA, Institute of Labor Economics in Germany, looked at the relationship between worker happiness and productivity, and can perhaps give us an answer to the question.
Key findings, as detailed in the report, include that positive emotions influence the capacity for innovation, can improve memory (according to experimental evidence) and enhance performance. While results do pertain to laboratory experiments and so do not wholly represent workplace behaviour, the findings are interesting.
Experiments involving solving mathematics problems showed productivity to be higher among participants who watched a comedy video before attempting the task; while productivity was found to be diminished among those who had experienced a negative event in their lives.
Business owners, management-level employees and decision-makers across the world work tirelessly to increase profits. With this in mind, some focus should, the findings of the report suggest, be placed on employee satisfaction.

As WLCF Human Resources Manager, Carlota Montoro, commented: "The awareness of companies and managers around human resources has increased. However, it is also true that some managers still see it just as a social thing, just "keeping your employees happy" with no other reason. What they don't see is that is the best way to have a more efficient company. And that means money!"